Creative thinkers, innovators, and problem-solvers — At GRIP Software Solutions, you have the most passionate and dedicated experts by your side. Located in Dublin, Ireland, we are an award-winning company that's ready to help you transform and grow your business.
It's one thing to receive an award but it's a whole different story when it's awarded thanks to the positive feedback of your clients. With that being said, the entire GRIP Software Solutions team is ecstatic to announce that we've recently landed a spot on Clutch's esteemed 2022 leaders' rankings!
Clutch is a B2B market research platform that curates and compiles crucial industry data to help browsers connect with the right solutions providers. Analysts from the site analyze countless firms from different locations and geographic locations worldwide.
Following their extensive evaluation, Clutch named GRIP Software Solutions as one of the highest-ranking software development companies in Ireland this 2022!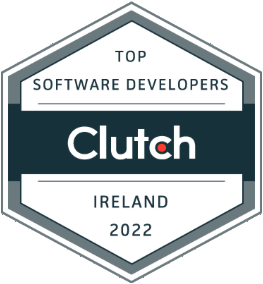 Such an amazing honor wouldn't be possible without the trust of our clients. Because of their fantastic reviews, we're able to prove the quality of our work and dedication. We take this moment to sincerely thank each and everyone who continues to show their undying support and understanding! 
GRIP Software Solutions was a very honest operator — they delivered well upon their promises without any surprises in terms of money.
— John O'Donovan, Operations Manager of Be Independent Home Care
Besides the system's reliability, all the uptime, and everything else that we have now, I was very impressed by the fact that they were so relaxed in interpreting our information and our business processes. We knew from day one that there was nothing that we were asking for that GRIP Software Solutions couldn't implement.
— Alan Metcalfe, General Manager & Director of Hampers & Co
It's an honor for us to have great testimonials like these from our partners! We take these reviews very seriously. Feedback is crucial to growth and continuous improvement, thus we always look forward to hearing what our clients have to say.
Transform your business with custom software solutions! Thinking of an exciting project? We got you covered. Get in touch today to see what else we can do for you!