Creative thinkers, innovators, and problem-solvers — At GRIP Software Solutions, you have the most passionate and dedicated experts by your side. Located in Dublin, Ireland, we are an award-winning company that's ready to help you transform and grow your business.
Receiving an award is remarkable, but when it's bestowed based on the positive feedback from our valued clients, it becomes truly exceptional. That's why the entire GRIP Software Solutions team is thrilled to share the fantastic news – we have secured a well-deserved spot on Clutch's prestigious 2022 leaders' rankings! This achievement reflects our commitment to excellence and the satisfaction of our clients, and we couldn't be prouder of this recognition. Thank you to all our clients for making this possible and inspiring us to continually strive for greatness.
Clutch, a B2B market research platform, collects and curates vital industry data, facilitating connections with suitable solution providers. Their analysts assess numerous firms globally, spanning different locations and geographic regions.
After a thorough evaluation, Clutch recognised GRIP Software Solutions as one of Ireland's top-ranking software development companies in 2022!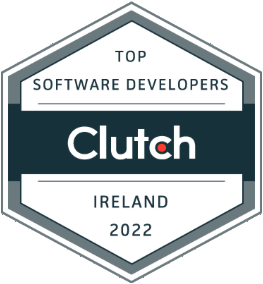 Our heartfelt gratitude goes to our incredible clients whose trust and positive reviews have made this amazing honor possible. Your continued support and understanding are deeply appreciated!
GRIP Software Solutions was a very honest operator — they delivered well upon their promises without any surprises in terms of money.
— John O'Donovan, Operations Manager of Be Independent Home Care
Besides the system's reliability, all the uptime, and everything else that we have now, I was very impressed by the fact that they were so relaxed in interpreting our information and our business processes. We knew from day one that there was nothing that we were asking for that GRIP Software Solutions couldn't implement.
— Alan Metcalfe, General Manager & Director of Hampers & Co
Receiving such positive testimonials from our partners is truly an honor! We value feedback immensely as it plays a pivotal role in our growth and continuous improvement. We eagerly await hearing from our clients and appreciate their valuable insights.
Unlock the potential of your business with tailor-made software solutions! Have an exciting project in mind? We've got you covered. Reach out now to explore how we can further enhance your success!