Customer Success Story
Excursions Ireland
Optimised business processes and improved communication with all stakeholders results in reduction of administration workload by 65%.
Automation of tasks and work and elimination of paperwork allows Excursions Ireland to save 4,000 person-hours every season.
Thanks to significant workload reduction and time saved, the investment in custom software solutions was paid back within 6 months since implementation.
Excursions Ireland is the leading provider of ground services to international cruise lines visiting Ireland. The company offer a wide variety of services including shore excursions, pre/post tours, turnaround services, incentive travel and specialist tours. Every year, Excursions Ireland organise around 4,000 excursions for tourists visiting Ireland by cruise ship.
Planning tours and excursions takes a lot of time. Excursions Ireland used complicated filing systems that required a lot of paperwork and data duplication. Many important documents were stored on local PCs without backups, making it difficult and time-consuming to find the correct and up-to-date files. There was no good system for sharing data and information.
Business processes were complex, so mistakes were common. Reporting on key business performance indicators (KPIs) hardly existed.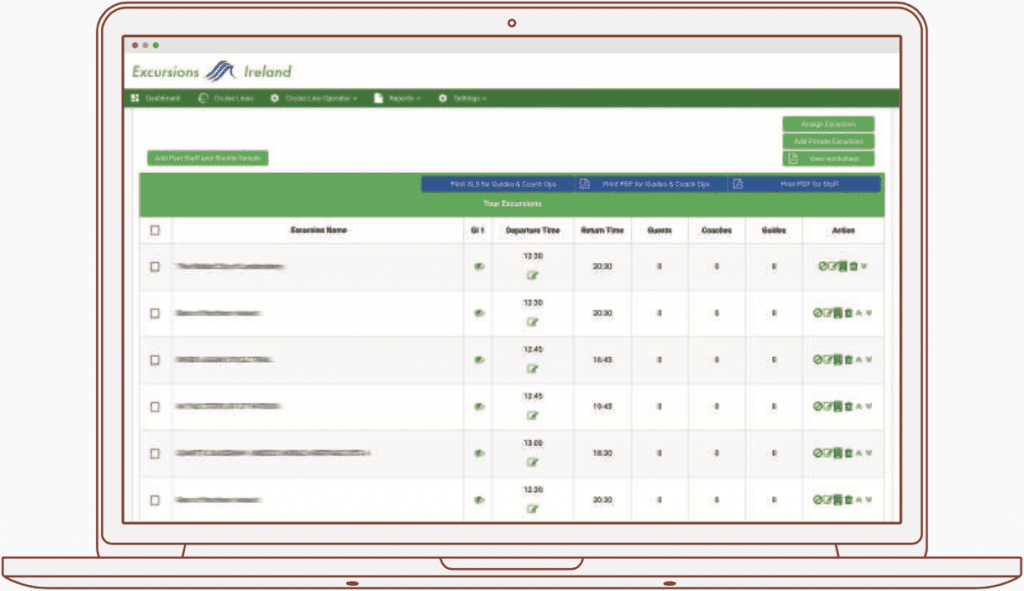 On average, planning excursions and reporting took 4 person-hours per excursion. With 4,000 excursions per season, the company was spending 12,000 person-hours on planning, data entry, and reporting activities.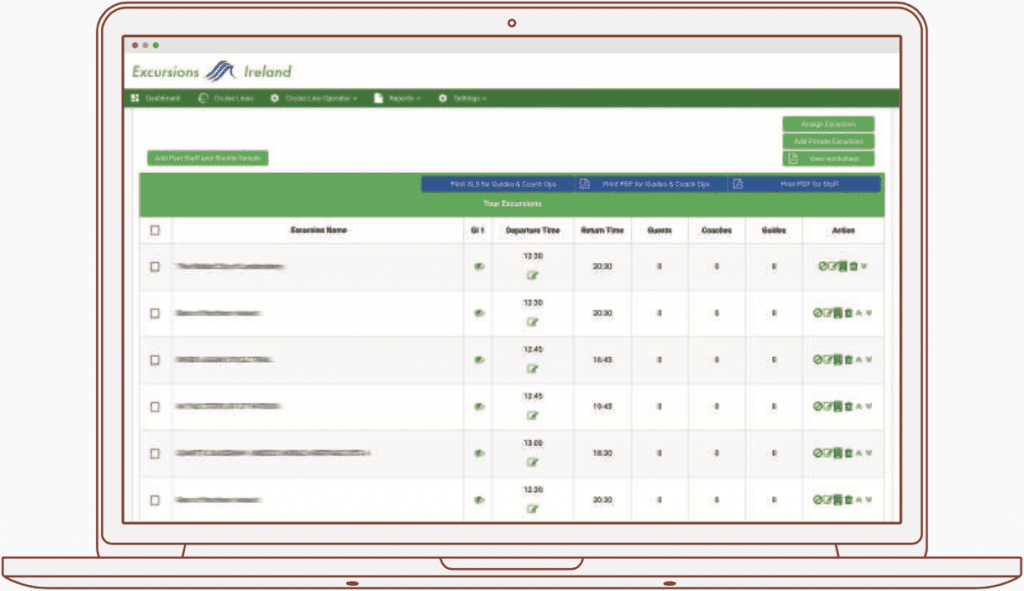 In the first phase of the project, we analysed and documented all business processes and reviewed the systems and tools that Excursions Ireland was using. This allowed us to streamline business processes before writing any code and ensure that our software was designed and built around optimised workflows.
The software automated business processes, reducing the overall workload by 50%. This was achieved by:
Eliminating multiple data entry points and duplicate documents
Completely eliminating spreadsheets
Significantly reducing paperwork, making the office 90% paperless
Eliminating complex filing systems
Providing instant access to tour and excursion data and documents via a dedicated mobile app
Excursions Ireland saves an average of 2 hours per excursion by using dedicated software. solution designed and developed by GRIP. With 4,000 excursions each year, this saves the Company around €80,000 per year.
Our software has helped Excursions Ireland grow its business by 600% in 8 years. It has also made their data more secure and safe, as only authorised personnel can access it.
The investment in our software solution was paid back within 6 months.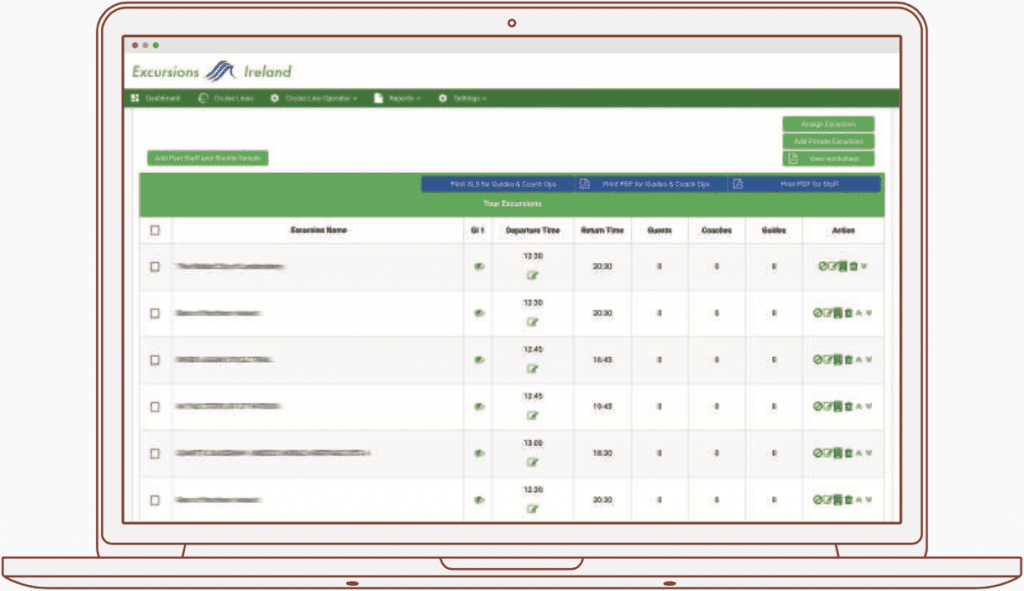 Do you experience similar challenges?
Schedule a free consultation today to learn more about how GRIP Software Solutions can help you develop a custom software solution that will transform your business.
I still can't believe how quickly you have understood our business; lots of people never get it!
The custom software automated our core business processes and saved us numerous working hours. It allows us to develop our business further and seek out new clients.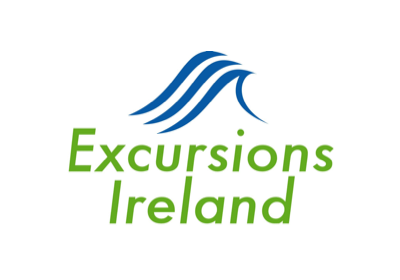 Niamh McCarthy,
CEO - Excursions Ireland
Get in touch to see how Custom Software can help you today!