Automation of business processes, elimination of paperwork and faster access to key business data reduced the administration workload by 65%.
On average, DX2 is saving over 30 person-hours per week, around 1,440 person-hours per year, resulting on annual savings of around €28,000.
The investment was paid back within 8 months since software implementation thanks to increased team productivity, time savings and elimination of unnecessary paperwork.
About

DX2 training solutions
DX2 Training Solutions is an Irish owned and run family business which was founded in 2010. They provide a wide range of training courses, consultancy services and supplies, including: health and safety training, fire safety training, first aid training, manual handling training, emergency medical technician training, pre-hospital emergency care training.
DX2 Training Solutions was struggling with a fragmented system of off-the-shelf solutions and manual processes. This complex approach was hindering the Company growth, draining resources, and creating inefficiencies for both staff and learners.
One of the biggest challenges was difficulty tracking learner progress. With so many different systems in place, it was hard to get a complete view of each learner's journey. This made it difficult to identify learners who were struggling and provide them with the support they needed.
Another challenge was that the manual processes were time-consuming and error-prone. For example, staff had to manually enter data into multiple systems each time a learner enrolled in a course or completed a training module. This was not only time-consuming, but it also led to errors that could impact learner records.
Seeking a transformative solution, DX2 partnered with GRIP Software Solutions, a software company that specialises in developing custom software solutions, to revamp their training administration and enhance their overall efficiency.
GRIP Software Solutions worked closely with DX2 to understand their specific needs and develop a custom software solution that would address all of their challenges. The solution included a centralised training management system that automated many of the manual processes, as well as a learner portal that provided learners with easy access to their training materials and progress tracking.
The new software has enabled DX2 Training Solutions to streamline business operations, improve the quality of training delivery, and reduce costs. It has also freed up the staff to focus on more strategic tasks, such as developing new training programs and expanding the client base.
As a result of implementing GRIP's software solution, DX2 has experienced a significant improvement in its operational efficiency. The Company have reduced the time it takes to process enrolments by 50%, and have eliminated the need for manual data entry and reporting.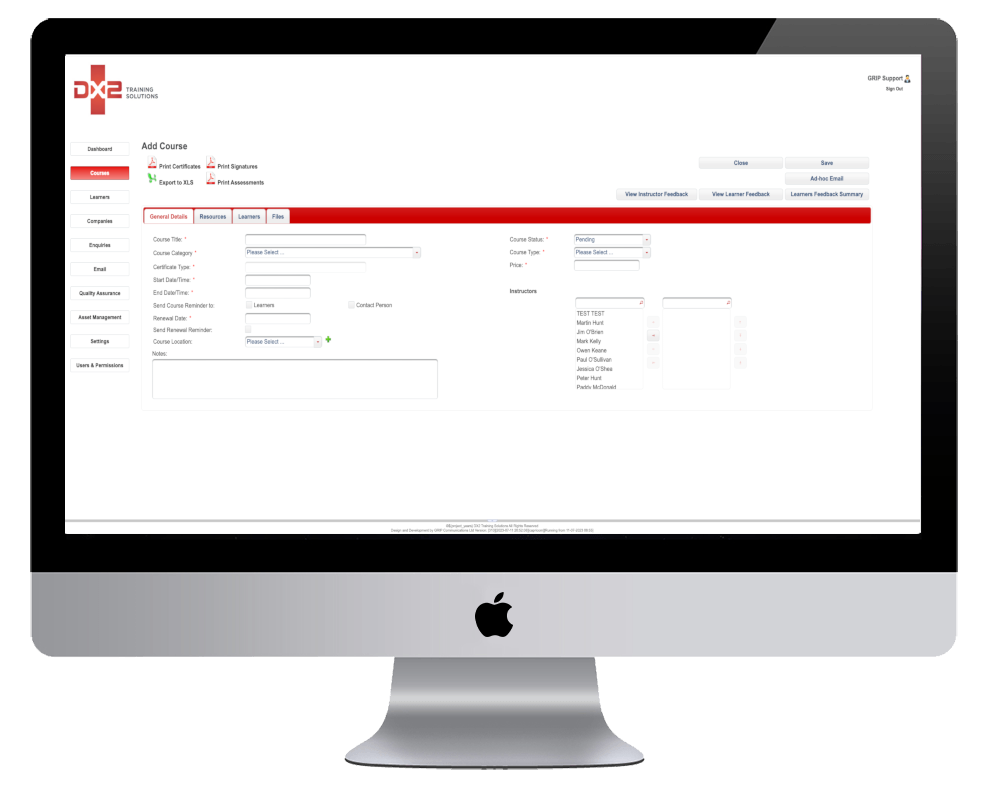 DX2 has also seen an increase in learner engagement and satisfaction. The new software solution provides learners with a user-friendly interface and easy access to their training resources. Overall, the partnership between DX2 Training Solutions and GRIP Software Solutions has been a success. DX2 has been able to transform its training operations and achieve its operational efficiency goals.
Do you experience similar challenges?
Schedule a free consultation today to learn more about how GRIP Software Solutions can help you develop a custom software solution that will transform your business.
GRIP Software Solutions: A Partner Committed to Success

GRIP Software Solutions is a team of dedicated professionals who strive to consistently meet the business goals of their clients. They provide significant project updates and unwavering support, strengthening their vendor-client relationship. Their communication and field expertise are great pillars of every project.

In other words, GRIP Software Solutions is a partner that you can rely on to help you achieve your business goals. They have the experience, the skills, and the commitment to deliver success.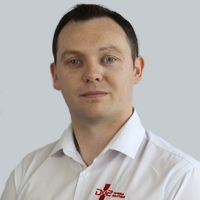 Dan Davern,
Managing Director, DX2 Training Solutions
HEALTH & SAFETY

 TRAINING PROVIDER?
Get in touch to see how Custom Software can help you today!