Customer Story: Cagney Maintenance Services
The custom software allowed Cagney's to reduce the weekly administration workload by 70% – 60 person-hours, down to 24 person-hours.
Reduction of administration workload was possible through automation of business processes and resulted in annual savings of €64,000.
Optimised business processes helped the staff to focus on customer services and new sales, resulting in increase of business sales by 45% annually.
About

Cagney Maintenance services
Cagney Maintenance Services Ltd is an award-winning contract cleaning & hygiene services specialist, servicing clients throughout Ireland. The Company prides themselves on their high focus on quality and providing a personal, value-added service to their clients.
They service clients in a range of sectors, including offices, retail, schools, medical facilities, and apartment complexes.
To support the internal operations and processes – creating and managing work schedules and timesheets reporting – the Company was using tools and systems that were inadequate for the business needs and were significantly limiting and hindering the business capacity and the opportunity to grow.
The staff was heavily relying on spreadsheets to capture data and support their business processes and operations. These included worksheets for scheduling contract cleaning work, pest control work, industrial cleaning work, timesheets, and many others.
The senior management estimated they were wasting around 4,400 staff-hours every year, accumulating to the total cost of €88,000 spent on additional administration and operations work.
GRIP Software Solutions designed and developed a custom software solution that made a significant difference in business operations and resulted in a complete automation of work scheduling, timesheets submission and payroll reporting processes. It  resulted in overall workload reduction by 70%.
All work scheduling data is centralised, significantly improving access to staff schedules and allowing the supervising team to react to any scheduling changes and challenges proactively. The software sends work-schedules to staff automatically and notifies employees if any updates to their schedules occur.
All employees submit their timesheets online reducing unnecessary paperwork and enabling real-time reporting. The software validates timesheets in a real-time, and supervisors receive detailed reports if any discrepancies occur.
Staff holiday entitlement is automatically calculated based on working hours reported (via timesheets); this also includes calculation of public holidays entitlements. The system keeps a record of employees leave and provides an automated, online process for leave requests submitted by staff.
The work & staff-related data feeds directly into payroll software, eliminating the need for manual data entry.
Our solution reduced the total weekly workload by 60 staff-hours, down to 24 staff-hours and resulted in total annual savings of around €64,000 in 2016.
The automation of core business processes, the improved reporting, and the overall time savings prepared the Company for future growth. It recorded an increase of 45% in business sales within 12 months since the software implementation.
The investment was paid back within eight months.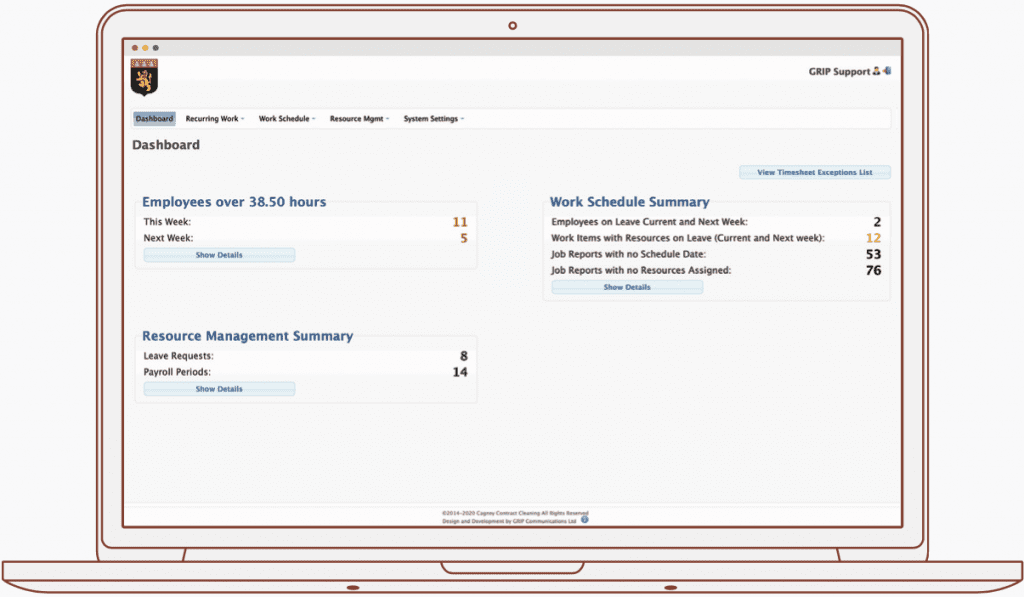 Since we implemented the system, our business has grown significantly and we have been able to accommodate that growth without adding administration and supervisory headcount, something we would not have been able to do without the efficiencies that the new bespoke system gave us.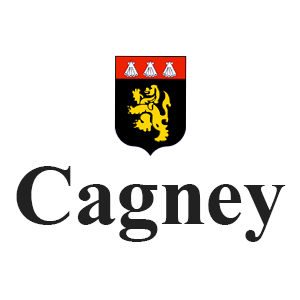 Shane Curran,
Managing Director - Cagney Maintenance Services Ltd
Get in touch to see how Custom Software can help you today!